We present 6 very attractive proposals to go honeymoon to United States. Do not miss them and choose the ones that attract you most. You can choose one, several or all.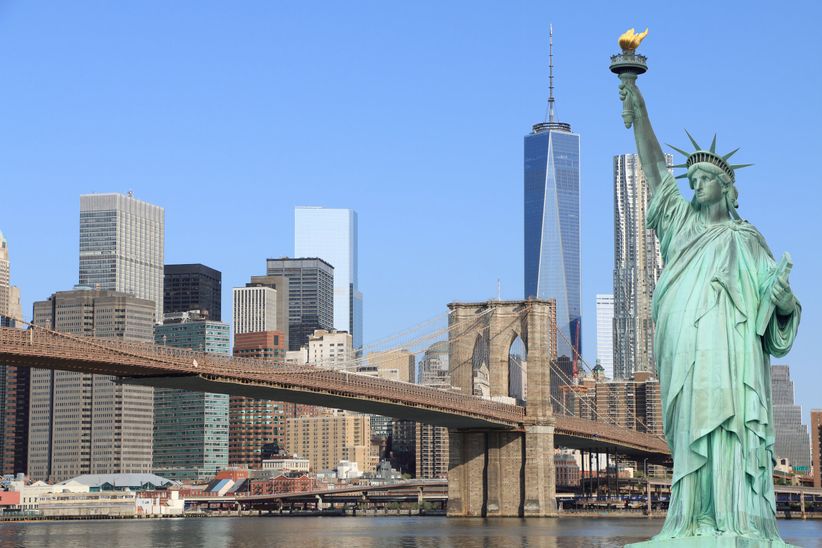 You have sent the wedding invitations to announce the happiest day of your life. After organizing everything you are thinking about your honeymoon trip and although you have not yet talked with your partner you would like to go to the United States. But where? It is a great country. Take note of these 6 ideas.
1. Honeymoon on the West Coast
There are so many places to visit … First stop: San Francisco. A wonderful city caressed by the Pacific breeze. Enjoy Golden Gate Park, its beaches and bridge views. Venture around the city by hopping on cable cars and visit The Painted Ladies, Victorian houses, Fisherman's Wharf, Litttle Italy or Castro, the winding Lombard Street, and the legendary Alcatraz Prison.
Before leaving San Francisco, head for Napa Valley, 48 miles of beautiful vineyards, Sausalito, Monterey, Mariposa Groove sequoia, and Carmel. Just as thinking about the different wedding decoration ideas was not complicated, nor was discovering vintage wedding invitations, this route will be very simple, if you organize it in advance. What do you think about the mythical Highway 1?
Must see? Yosemite National Park, Los Angeles Santa Monica and Beverly Hills. Settle in Death Valley, southwest of California and visit Las Vegas. There you can re-marry by the rite of Elvis Presley and lose you by the casinos. It is a unique experience, as will be a helicopter tour of the Grand Canyon of Colorado.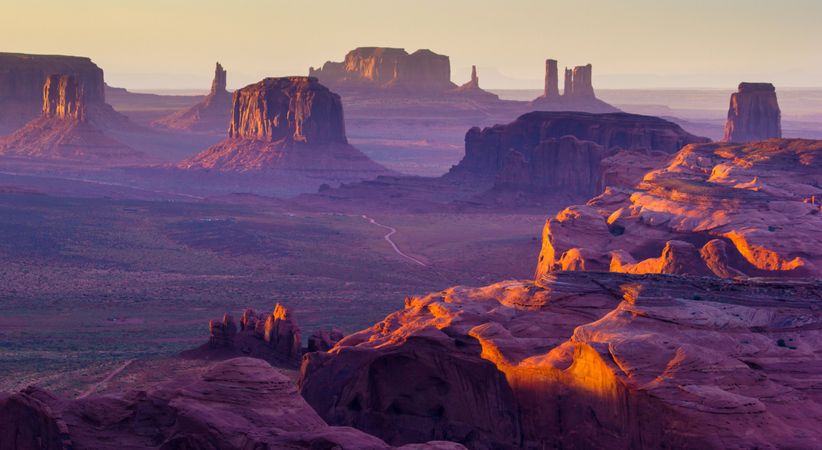 2. Honeymoon in Orlando
Are you going to get married, but you have two children? Do you want to take your children on a honeymoon? Well nothing better than going to Orlando for honeymoon. It is paradise for theme parks. Among them is the Magic Kingdom, the icon park of Walt Disney World Resort and Orlando; And therefore, the one that can not miss in your route. Beyond Cinderella Castle there are many attractions that will fascinate you: Seven Dwarfs Mine Train, Splash Mountain, Big Thunder Mountain Railroad and The Haunted Mansion. Universal Studios is another must-have with its Wizarding World of Harry Potter-Diagon Alley which is simply amazing. Do not miss the water parks, like the Disney Blizzard Beach.
3. Honeymoon for urbanites: New York
Who has not dreamed of visiting the city of skyscrapers? The Empire State Building, the Chrysler Building, Liberty Island with the Statue of Liberty, Central Park, Zero Zone, Broadway, Fifth Avenue or a mini cruise on the Hudson River. New York awaits you.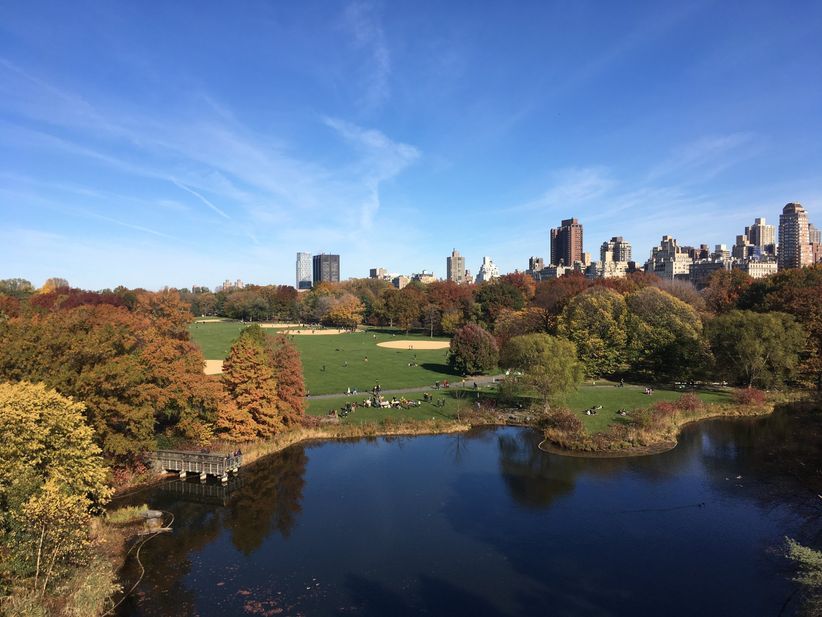 4. Honeymoon on wheels on Route 66
From Chicago to Los Angeles. The road trips are one of the tops of the trips of boyfriends 2017. A honeymoon on wheels? If you are going to adventure, ride a Harley or a Chevrolet and tour all or part of the mythical route. From Chicago to Los Angeles, passing through Missouri, Kansas, Oklahoma, Texas, New Mexico, Arizona and California, you'll enjoy the deep America and the old-west vibe sleeping in rickety motels.
5. Honeymoon in Alaska
Alaska is Great! Its climate is rigorous throughout the year, although in summer temperatures are temperate on the coast and south of the Brooks range. Visit Delani Park, one of Alaska's most treasured jewels, Anchorage, Chena Hot Springs Hot Springs, Fairbanks Gold Mine, Matanuska and Kenikott Glacier, Paxon Lake and Cooper Landing (Salmon Fishing Area) . More surprises? Take note of a mini-cruise along the shores of Alaska or take a ride aboard the Riverboat Discovery. It is a steamboat, which will take you along the Chena and Tanana rivers, while enjoying spectacular views.
6. Honeymoon in Hawaii
Black and white sand beaches, such as Hamoa Beach, Ernest Hemingway's favorite