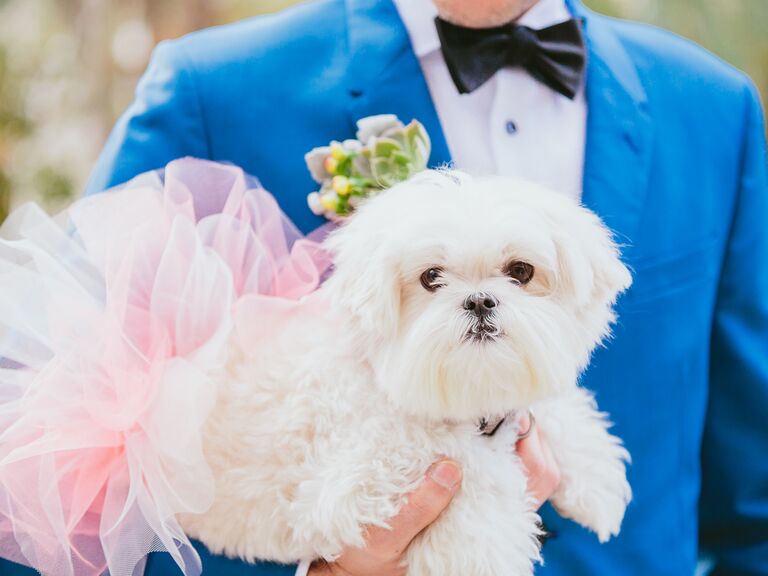 PHOTO BY WE ARE DIAMOND EYES

Wedding Dog Idea: A Custom Tux!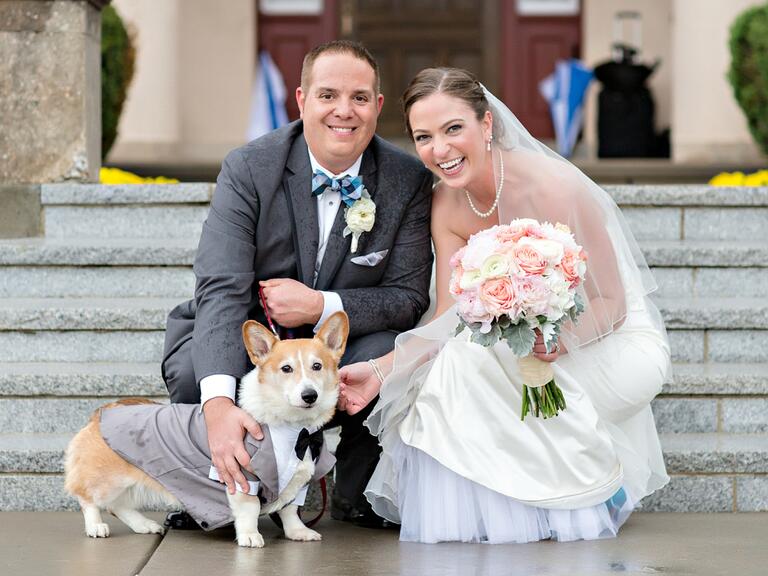 PHOTO BY SHORESHOTZ WEDDINGS
We know, it's a little over-the-top, but if you're having a formal wedding, a made-for-dogs tux is the right idea.
Wedding Dog Idea: Add a Floral Lei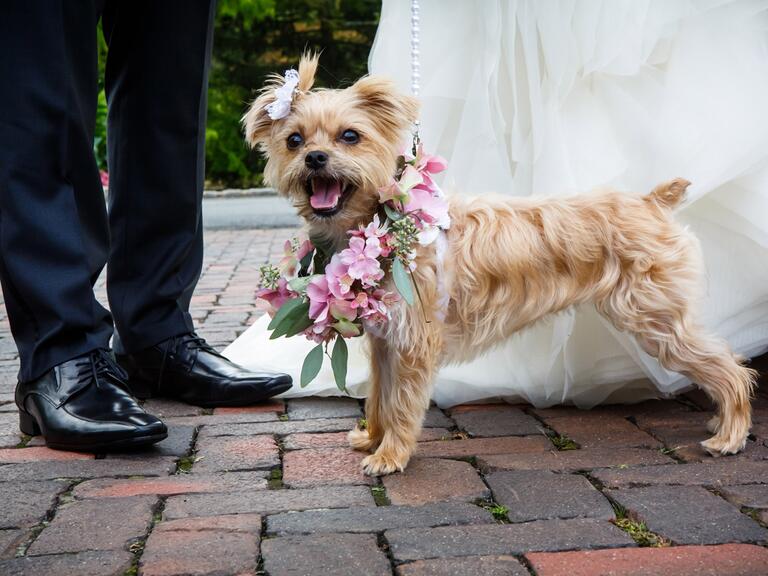 PHOTO BY 4 EYES PHOTOGRAPHY
An easy way to dress up a larger dog like this big guy is to put a floral wreath around his neck. Attach a leash to his collar so your attendant can walk him down the aisle.
Wedding Dog Idea: Add a Clip-on Tie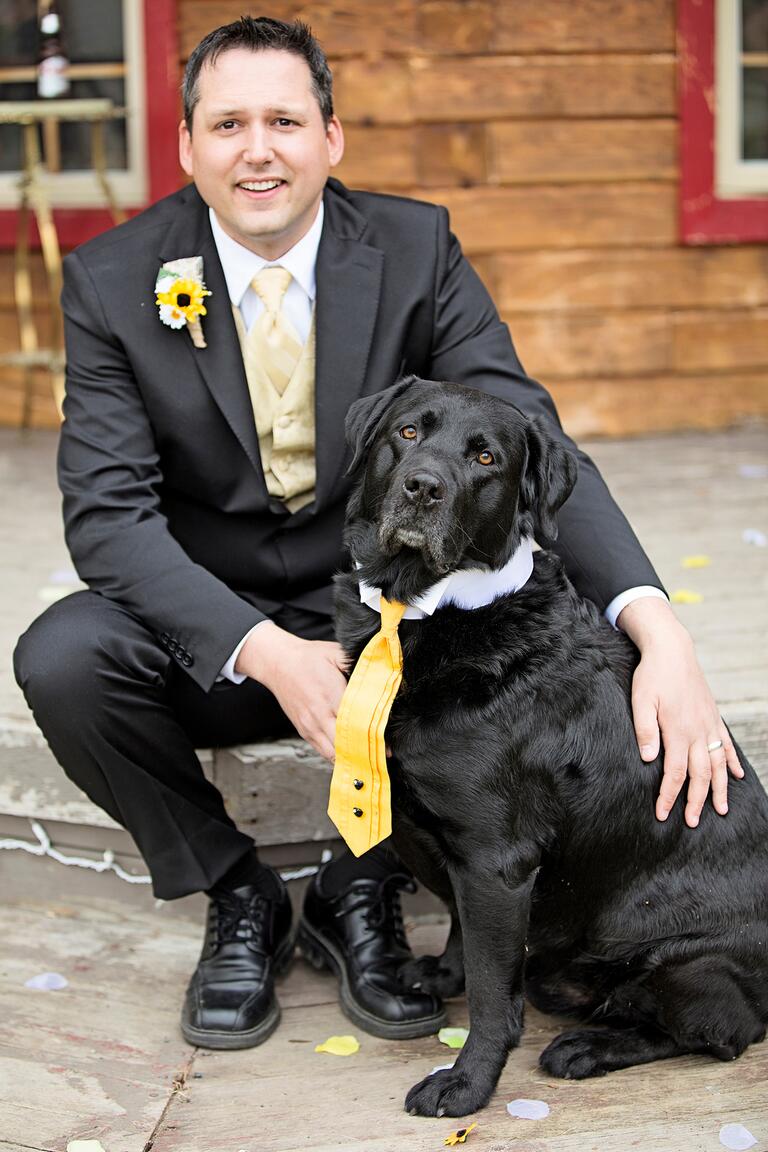 PHOTO BY VICTORIA COY PHOTOGRAPHY
A clip-on tie from the kids' section of your nearest department store makes a cute addition to a smaller dog's collar. Find one that matches the bridesmaid dresses and add a couple fresh flowers to finish it off.

Wedding Dog Idea: Coordinating Collars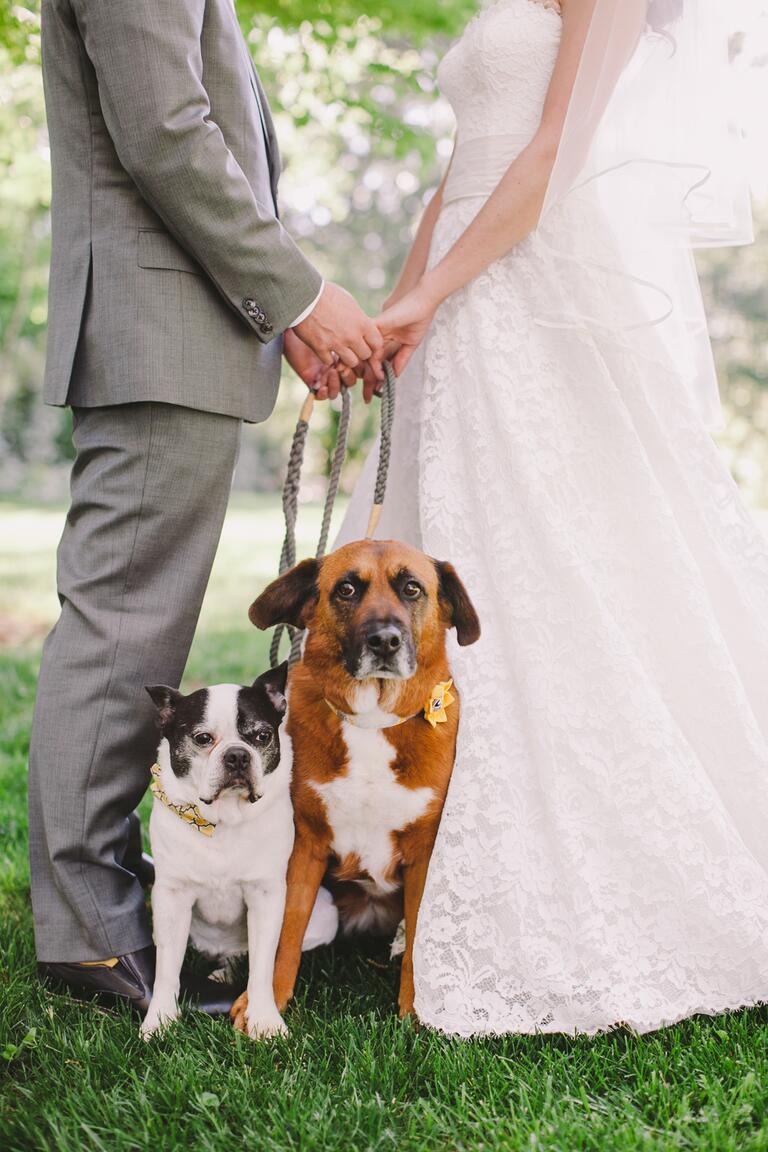 PHOTO BY AUDRA STARR PHOTOGRAPHY
Your wedding dog doesn't need flowers or a tux to fit in — wrap their collars with extra fabric or ribbons and they'll be ready for the show in no time.

Wedding Dog Idea: Add a Faux Pearl Necklace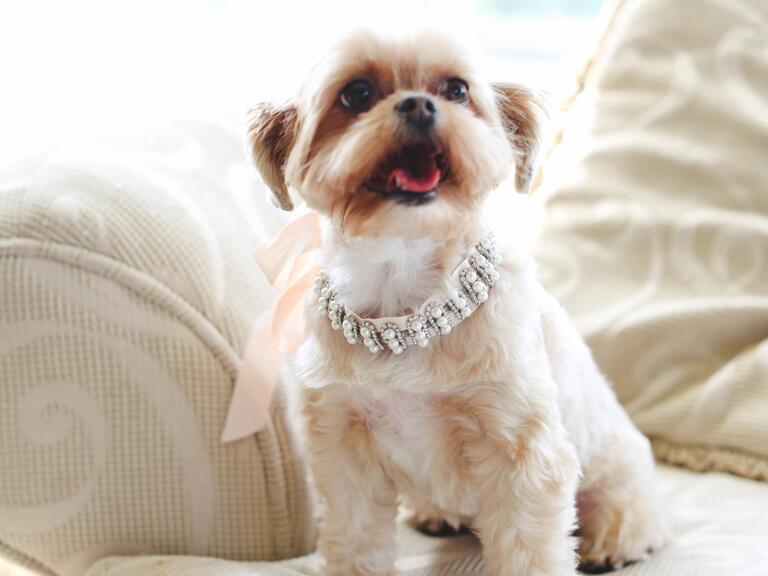 PHOTO BY L&L STYLE PHOTO
Make her feel like a princess with a simple beaded necklace tied off with a bow in the back. Buy an oversized fake pearl necklace like this one in the children's aisle of a party or toy store.

Wedding Dog Idea: Give Him the Ring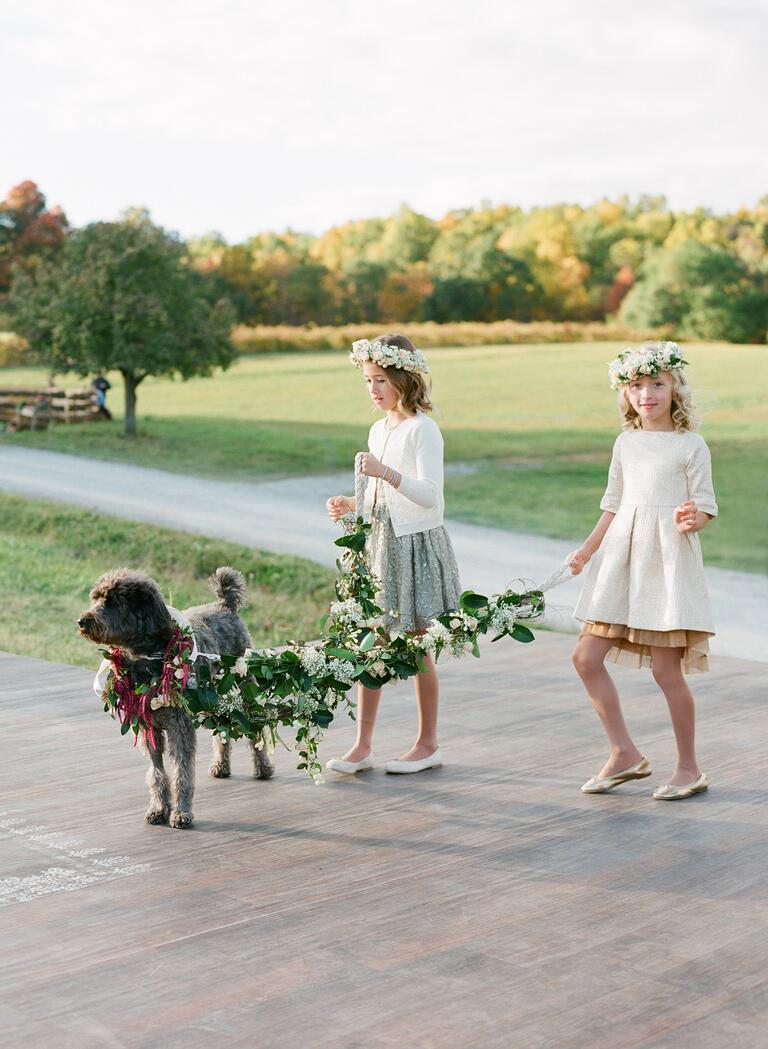 PHOTO BY LACIE HANSEN PHOTOGRAPHY
If you think your dog is up to the challenge, appoint him ring bearer and tie a light pillow around his collar. Just make sure a dog-loving bridal party attendant is there to walk him down the aisle!
Wedding Dog Idea: Add a Bow Tie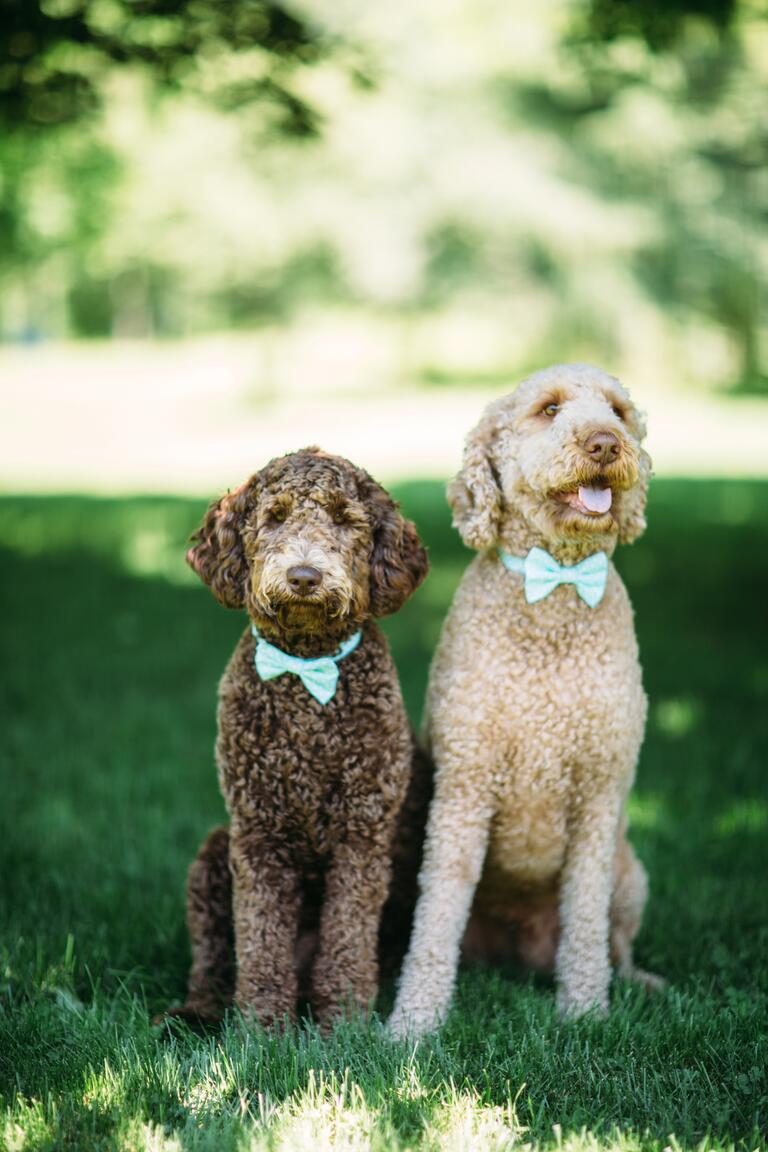 PHOTO BY JANELLE RODRIGUEZ PHOTOGRAPHY
Similar to the clip-on tie idea, get a bow tie (that coordinates with the groomsman attire) for your dog. All the better if he'll sit still for portraits.