Blooms aren't just for your centerpieces, you know.
By Elizabeth WieckFAVORITE
When it comes to creating a naturally beautiful design, topping a confection with fresh flowers really takes the cake. Just make sure to chat with your florist and baker first—oftentimes they can team up to construct the design together. (If you go rouge and decide to plop a few blooms on the cake yourself, you might end up donning your confection with flowers that aren't safe to eat!) And there's a bonus here: You'll save a pretty penny when it comes to costs. Fresh flowers are less expensive than those made of sugar, which are painstakingly crafted by hand.
Around the Base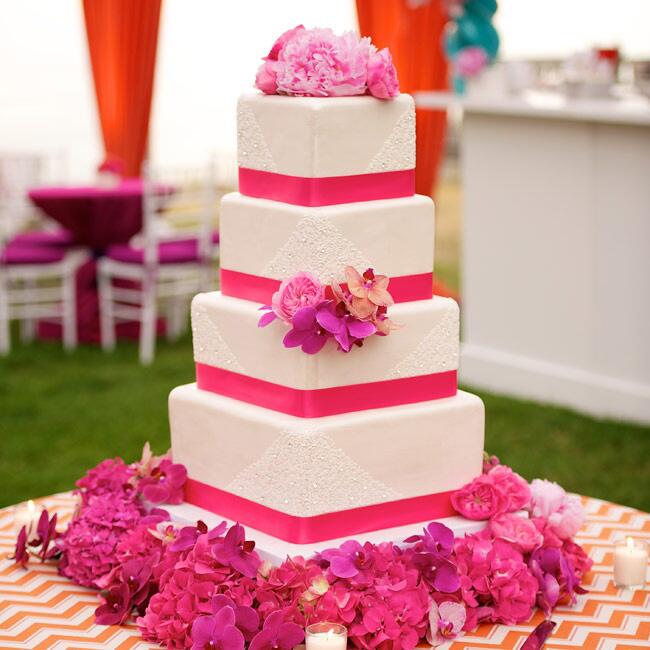 PHOTO BY JEN KROLL
In lieu of a stand, surround the base of your cake with vibrant fresh flowers. We love the look of a pared-down cake with subtle texture in the fondant, which allows the blooms to take center stage.

From: A Traditional, Modern Twist Wedding in Holland, Michigan
Statement Arrangement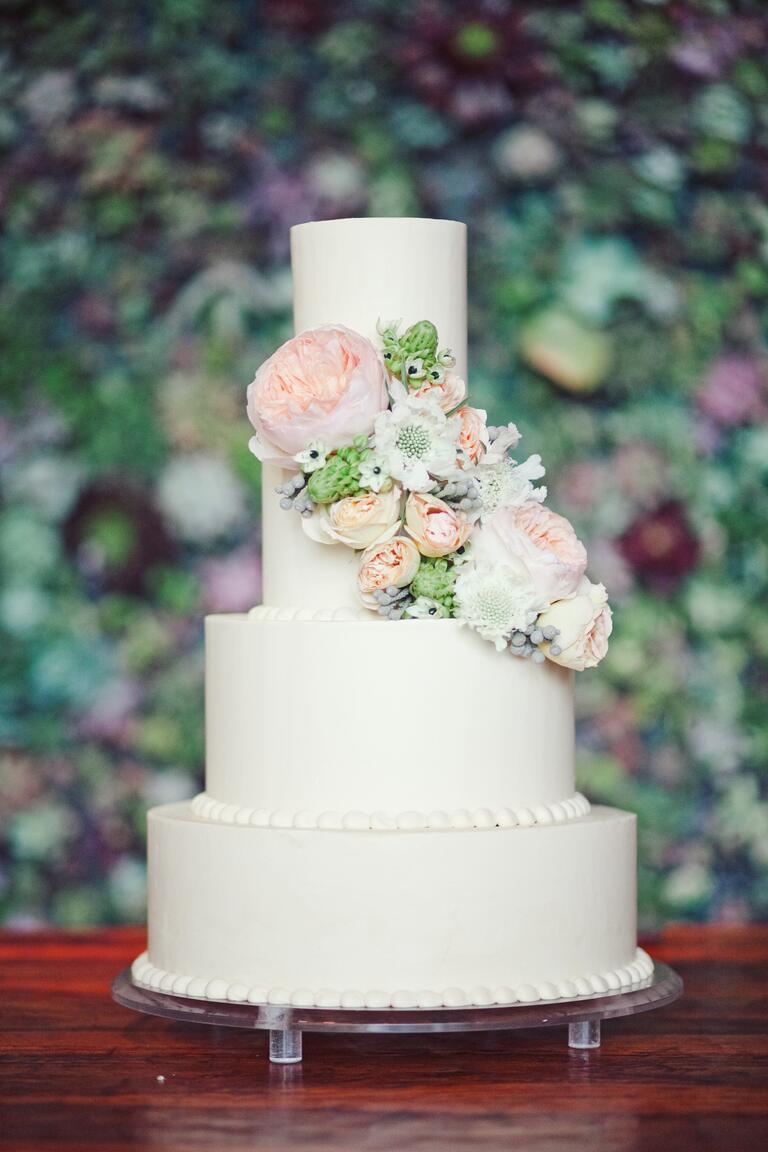 PHOTO BY THE NICHOLS
Why not give your cake its own bouquet? Have your cake baker or florist group a variety of flowers together that mirror your own bouquet, or have them whip up something totally different. A simple swag can make all the difference.
From: A Vintage Wedding in Austin, Texas
Floral Topper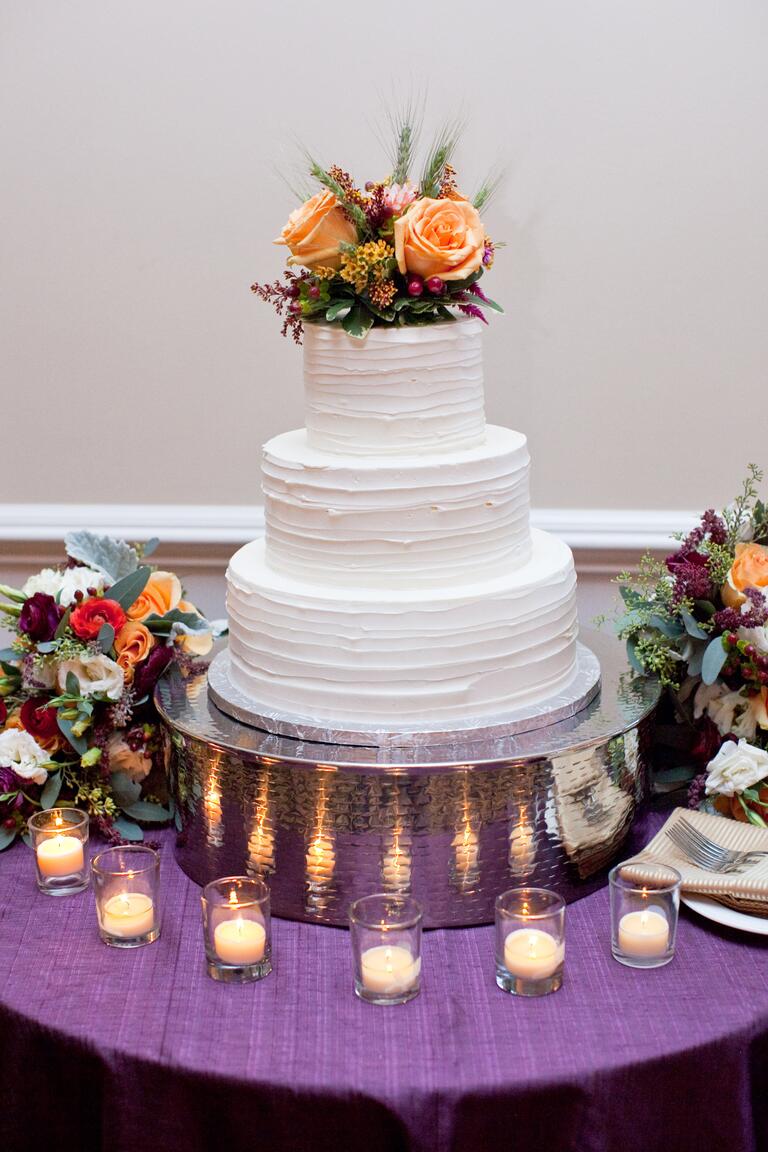 PHOTO BY LESLIE MARON PHOTOGRAPHY
Flowers are a fresh update on the usual figurines or signage that often sit atop the top tier. Go as big as you want, especially on smaller cakes that could use some height. A subtle rippling effect to the layers keeps this cake from being boring, while letting the topper steal the show.
From: A Chic, Rustic Wedding at Trump Winery in Charlottesville, Virginia

In Between Tiers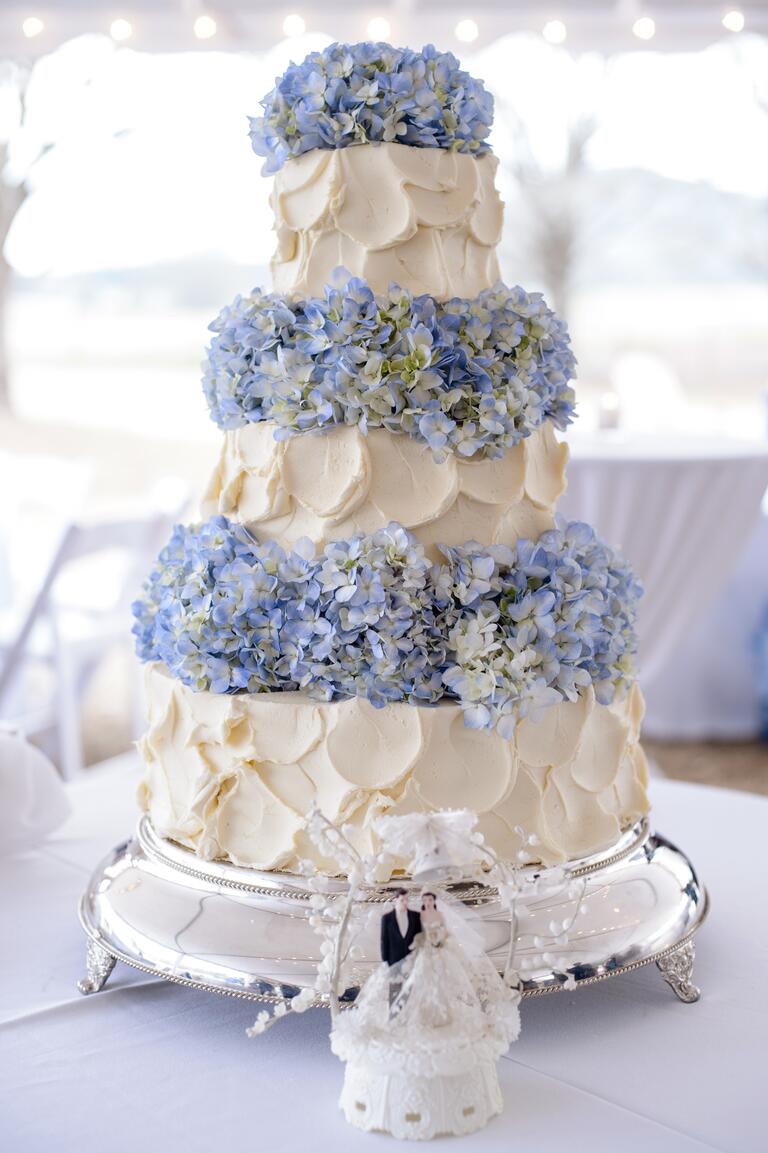 PHOTO BY HEATHER DURHAM PHOTOGRAPHY
Adding floral fillers in between layers of cake is a beautiful way to make your dessert stand tall. We recommend using varieties with lush, large blooms, like hydrangeas. Bonus: Big-headed stems means you'll need less flowers, resulting in big savings.
From: A Garden-Style Wedding at Pursell Farms in Sylacauga, Alabama
Floral Accent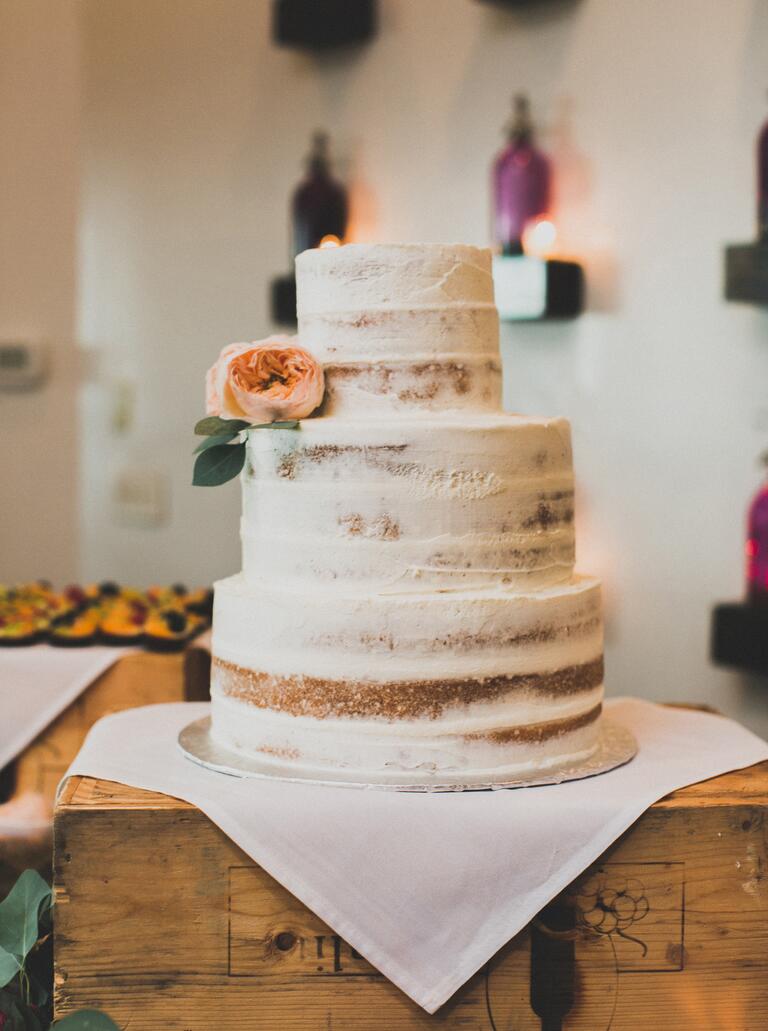 PHOTO BY NOI TRAN PHOTOGRAPHY
Less can be more, especially when it comes to a naked cake. A single flower perfectly complements the minimalist aesthetic of a simple confection and creates a beautifully polished look.
From: A Romantic, Rustic Wedding at Montaluce Winery & Estates in Dahlonega, Georgia
Cascading Blooms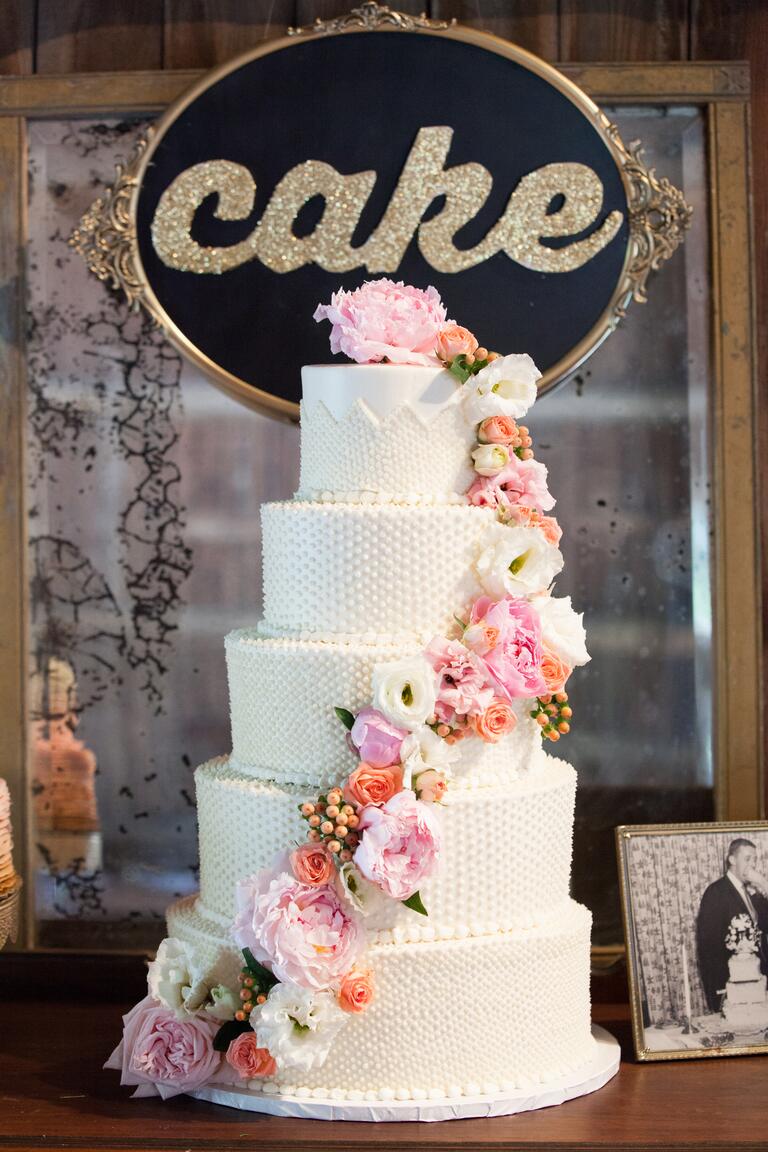 PHOTO BY HETLER PHOTOGRAPHY
Your cake will stand out by using a mix of floral varieties. Blooms with different sizes, textures and colors work together to guide your eye from one tier of the cake to the next while still maintaining a visual interest.

From: A Vintage Barn Wedding at Wildwood Family Farms in Alto, Michigan

Succulent Details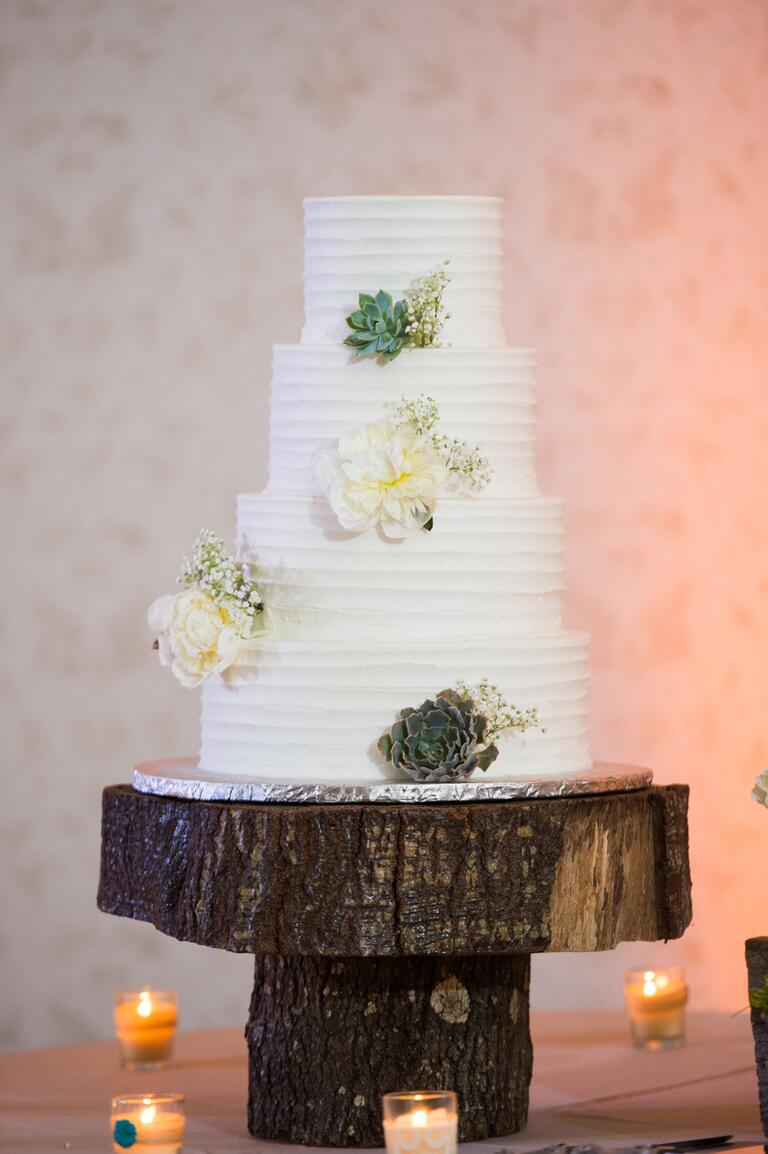 PHOTO BY MARK DICKINSON PHOTOGRAPHY
Achieve the perfect balance of romance and edge with alternating blooms. Roses are romantic, while succulents add a different architecture into the mix and can turn a buttercream confection into the perfect rustic dessert.
From: A Simple Wedding at Lake Mary Events Center in Lake Mary, Florida
The source: www.theknot.com